SWADDLE AND CUDDLE TO SLEEP. DREAM COLORFUL DREAMS!
Watermelon swaddling duvet made of organic cotton with an orange & white pattern, developed with child psychologists. Your baby will fall asleep faster swaddled in this healthy, cuddly fabric, and when it wakes up, its curiosity will awaken as well!
Our swaddling duvet is designed to serve as a swaddling blanket for your newborn, and once your baby gets older it can also be used as a duvet.
It features a bold orange & white pattern that gets a 6-month old baby who can already see colors and distinguish shapes more interested in its surroundings. The design combined with juicy fruit colors helps develop your child's senses.
Our swaddling duvet is meticulously hand-sewn using top quality fabrics. Made of 100% organic GOTS certified cotton, which is not only more durable but also softer, and more pleasant to the touch.
Watermelon is meticulously finished with sense stimulating tags, piping trim, and an oversized easy-grip label.
Swaddling duvet comes in a set with a soft and lovely white Watermelon knot hat.
Dimensions:
Duvet with a swaddle function 80 cm x 80 cm
Knot hat 29cm x 19cm (head circumference 36cm)
Duvet for baby from 0 to 12 months
Composition:
Fabric: 100% top quality organic GOTS certified cotton, extremely durable, single jersey, 190 g/m2
Fill: hypoallergenic, breathable silicone fiber, does not clump together when washed, 100% polyester, 150g/m2
Fabric print: baby safe, does not fade even after repeated washings
Sense stimulating tags: 100% organic cotton, velour
Ties: cotton ribbon
Hand sewn product, meticulously crafted from top quality certified materials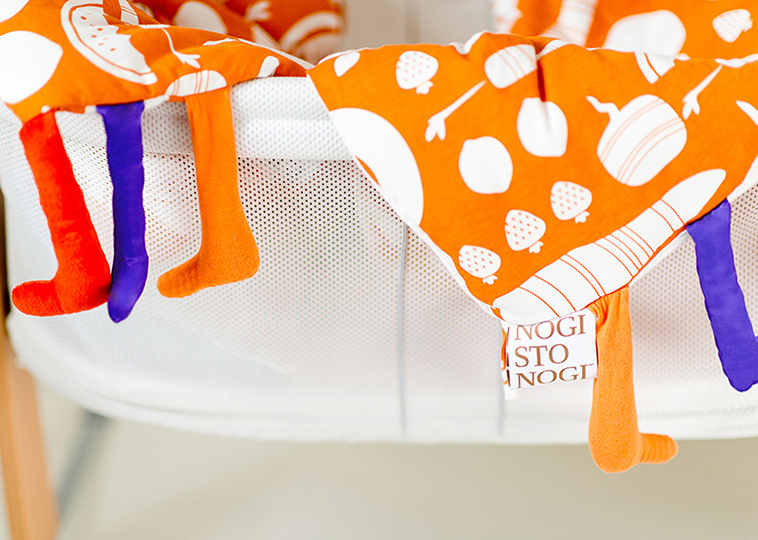 Details Matter to Us!

highest quality 100% organic cotton


sense stimulation tags to develop your child's senses

aesthetic and precise hand sewing that guarantee usage pleasure
This is How We Pack Our Products!
elegant, aesthetic carton, that is perfect for a present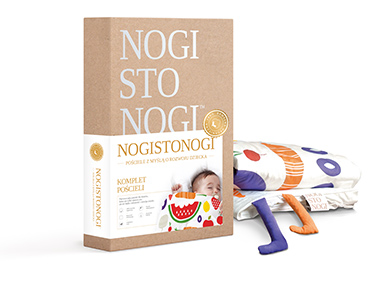 NOGISTONOGI Swaddling Duvet – Care Instructions
Machine wash cold, gentle cycle (temperature 30°C, spin 800 rpm)
Iron setting: cotton, at 110° C max
Do not bleach
Do not tumble dry
Wash before use (recommended)
The product must be used with adult supervision, as all products intended for infants and young children.